Who would you vote for if the elections were to be held today?
On 09 May 2022, about 67.5 million out of the 110 million population of Filipinos are expected to go out to cast their votes in a national election that will decide who will take over from Rodrigo Duterte to lead the nation in the next six years.
We took a survey among the members of our academic community to find out who they would be voting for. The undecided in both groups remained high, ranging from 22.6% to 33%.
Let's take a look at how FAITH Colleges voted.
Students
The Robredo-Pangilinan tandem led the presidential and vice-presidential races at 62.9% and 47.8%, respectively. Meanwhile, settling in second place is the BBM-Sara team, garnering 11.8% and 11.6% each. Here is how the rest of the student population voted.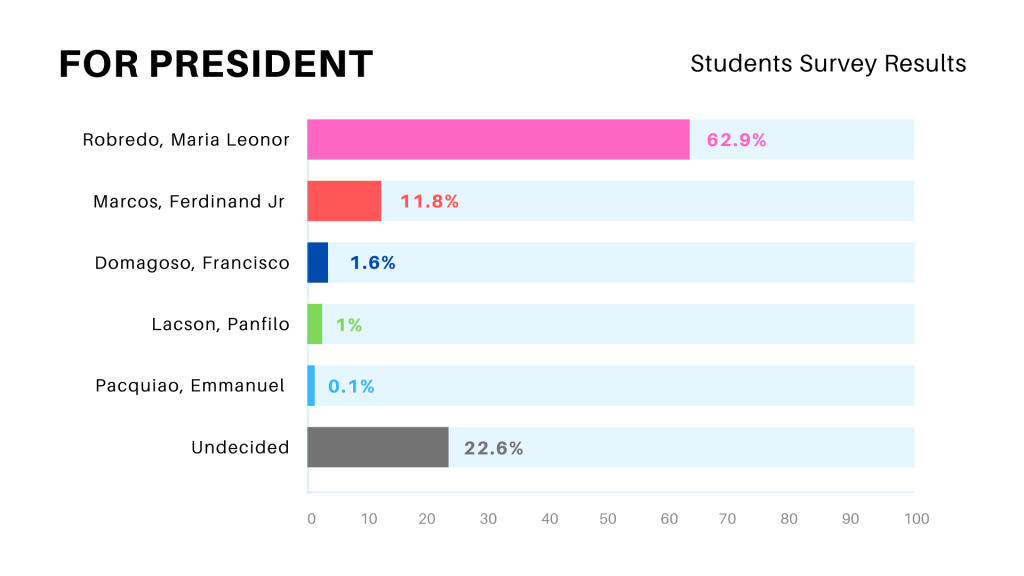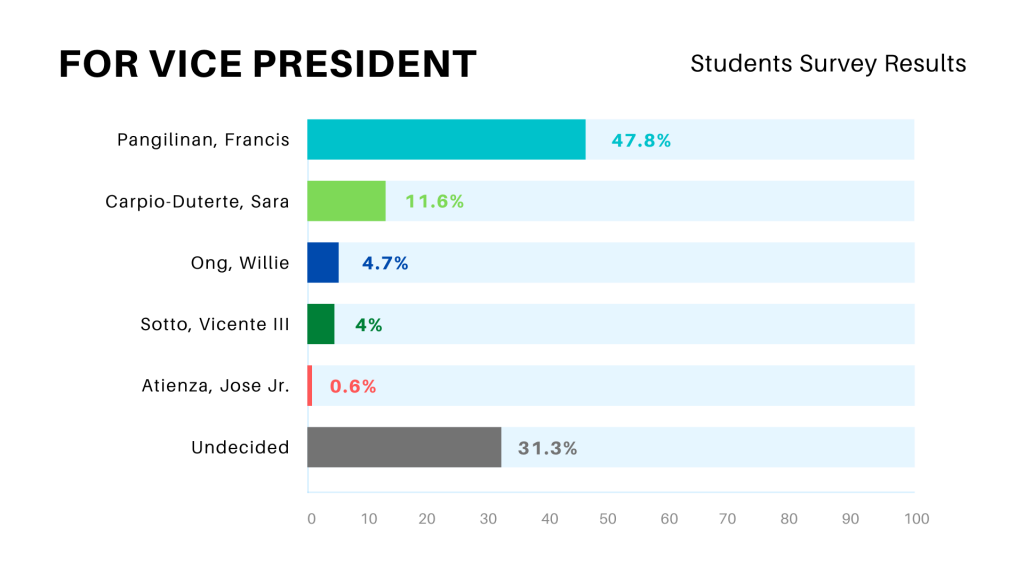 Faculty and Admin
Robredo and Pangilinan remained on top in the presidency and vice presidency race according to the survey made among FAITH Colleges faculty and employees. Like the student population, Ferdinand Marcos Jr. remained a distant and much lower second at 3%. The vote for vice president turned out differently among employees, with Dr. Willie Ong copping second place garnering a far 10%.