Fifty-eight teams and 232 athletes in five categories coming from all over Batangas, Laguna, and Quezon battled it out for the 3×3 Pambansang Tatluhan organized by FAITH Colleges and the UCCL (United Collegiate Championship League) held in-campus on 16 July 2022.
The first in-person event of its kind in the entire Batangas in the aftermath of the pandemic, the FAITH Colleges Pambansang Tatluhan was fully supported by host city Tanauan Mayor Nelson "Sonny" Collantes and its Sports Development Office. No less than Tanauan Vice Mayor Atty. Jun Jun Trinidad and UCCL President Juan P. Lozano welcomed the participants made up of students and out-of-school youth.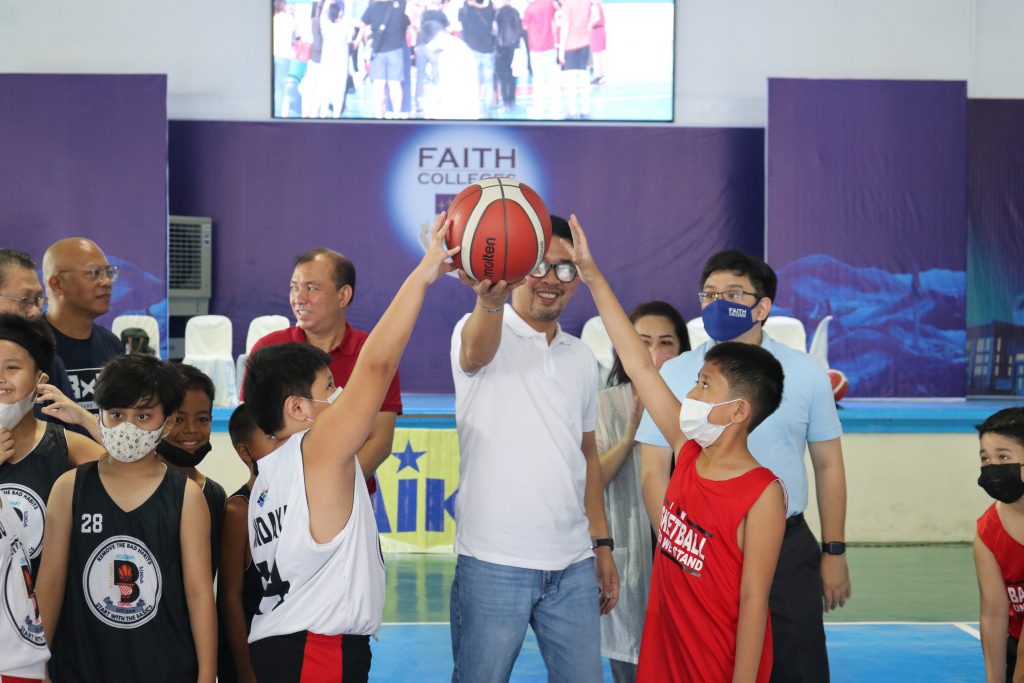 Successful comeback run
Team Redsand from De La Salle Lipa lorded it in the 21-under category beating 15 other teams, with Team Malvar from Batangas State University and Malvar National High School coming in at second place. Most Valuable Player for Under 21 was Redsand's Nixon Dizon.
Out of the 16 teams in the Under 18 category, FAITH Colleges Bravehearts emerged as the champion, with Inosluban National High School's CENTRO coming up as first runner up.
FAITH Colleges' James Torato dominated the Under 18 as its MVP.
In the Under 15, Team BBC STDL B was declared overall winner, while BBC STDL A was 1st Runner Up. Both teams are made up of students from Rosario National High School, Bauan National High School, Tayo Lumbang Integrated National High School, St. Thomas Academy, and St. Bridget College. Rosario National High School's Jhoms Mauleon (BBC STDL B) closed the Under 15 as MVP.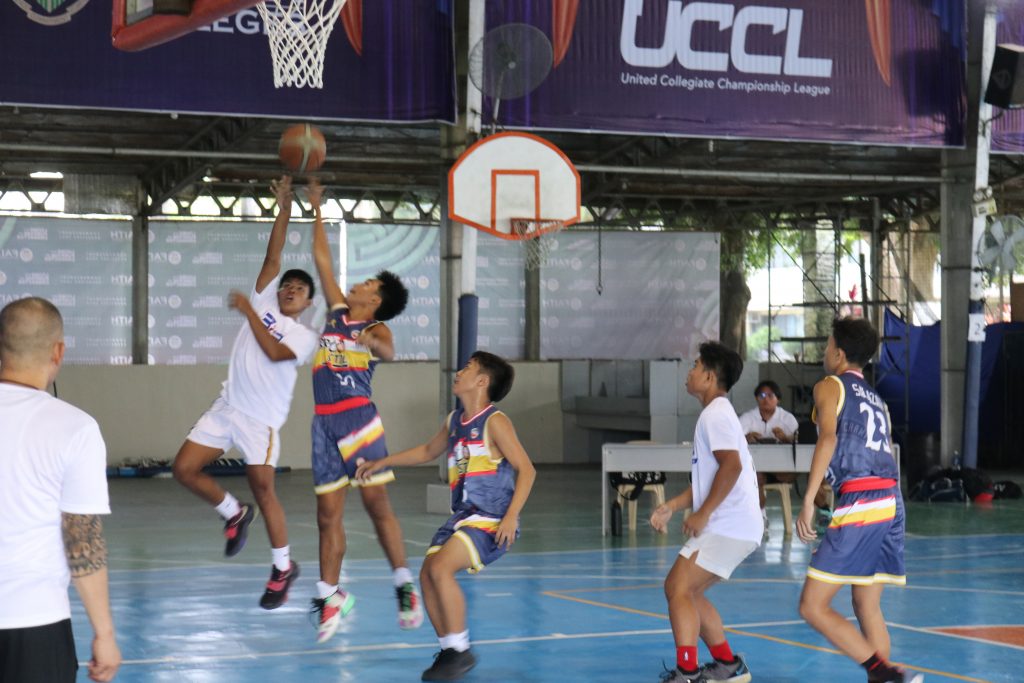 Meanwhile, Team I ON Basketball from Anne Claire Montessori, Sampaguita Elementary School, Canossa Academy, and De La Salle Lipa reigned over Under 12, beating out six other teams. First Runner Up went to BBC STDL, a mix of students from St. Isidore Catholic School Cuenca and Rosario National High School. I ON Basketball's Cuevas Andrew James Landicho of DLSL was named MVP.
BASIC A dominated in the Under 10, with players coming from Sto. Tomas North Central School, Malvar Elementary School, La Consolacion College, and Mother Barbara Micarelli School. The BBC STDL finished first runner up, coming from St. Isidore Catholic School and Rosario National High School. BASIC A's Mucho Inigo Dela Cruz from Malvar Elementary School was declared MVP.
The successful comeback run of the FAITH Colleges 3×3 Pambansang Tatluhan signaled the start of in-person games. Basketball fans and athletes in the region can look forward to the next leg of this most-awaited league in December 2022.