The once empty halls and campus once again came alive as students and parents excitedly went back to FAITH Colleges for pre-graduation activities and commencement exercises, the first since the Taal Volcano eruption and the community lockdowns following the global COVID-19 pandemic.
For weeks in May and June 2022, a steady buzz filled the campus and consumed the academic community deep in preparations for the moving-up and commencement exercises of close to 1500 students coming from the schools of Basic Education, Tertiary, and Graduate Studies.
K-to-12 rites
Kicking off the series of face-to-face events was the completion rites for 10th grade students on 19 May 2022, followed by the Baccalaureate Mass and commencement exercises for sixth graders and senior high students of the FAITH Catholic School on 21 May 2022.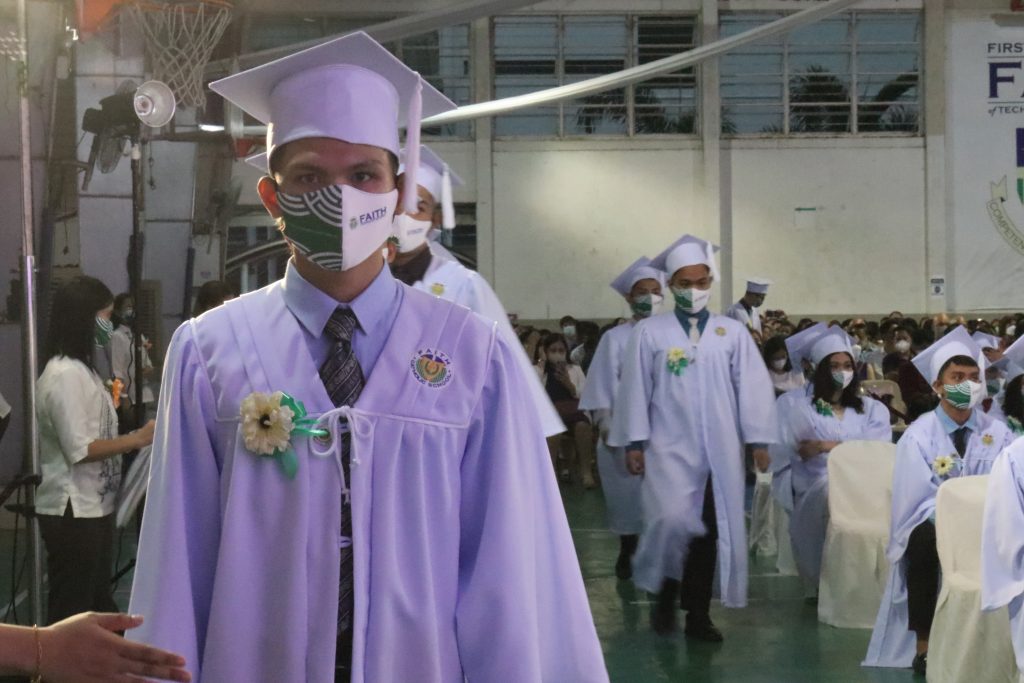 Fidelis Senior High graduates attended their Baccalaureate Mass celebrated by school chaplain Rev. Fr. Rogelio Maynardo T. Beredo, Jr. on the 27th of May, and received their diplomas in commencement rites held at the Multipurpose Covered Court on 28 May 2022.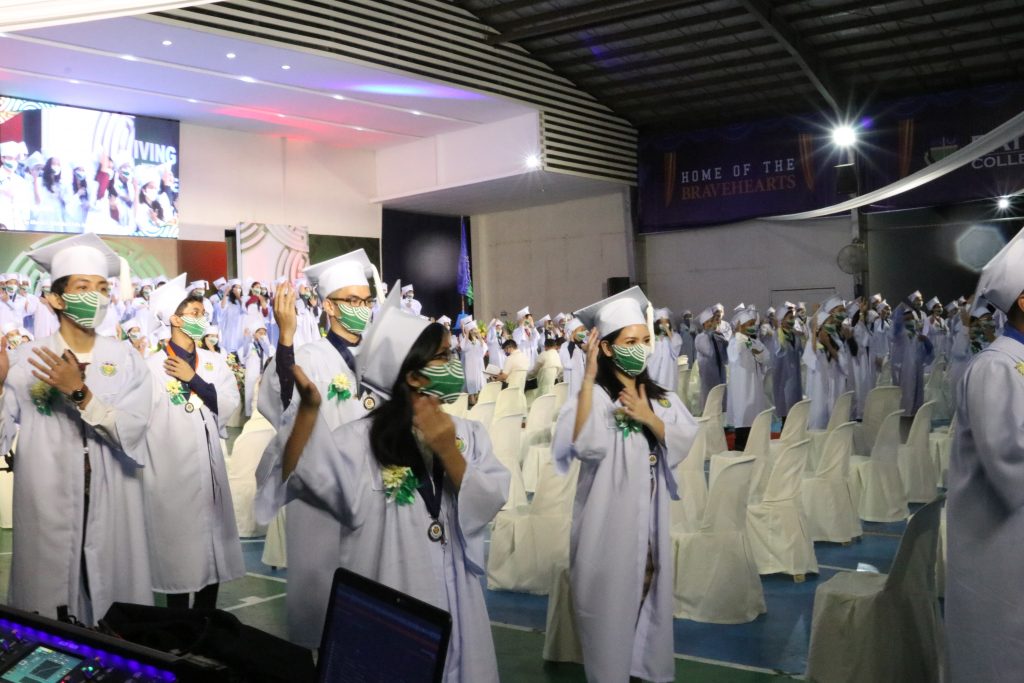 Living with Purpose and Character
Staying true to its tradition, the Institution for the first time since 2019 brought back in-person pre-pandemic college graduation ceremonies and activities anchored on the theme "Living with Purpose and Character."
On 02 June 2022, Rev. Fr. Teodulo Gonzales from the Ruben M. Tanseco SJ Center for Family Ministries (RMT-CEFAM) of the Ateneo de Manila University led the Mater Et Magistra wreath-laying ceremonies and celebrated the Baccalaureate Mass.
Gathered for the first time in two years, the FAITH Colleges academic community on 04 June 2022 proudly witnessed the in-person 18th Commencement Exercises of the Tertiary Schools. For this, FAITH Colleges welcomed its Commencement Speaker, Ramon Magsaysay Awardee and Gawad Kalinga founder Antonio "Tony" Meloto who urged the Class of 2022 to "demand greatness from yourself as a Filipino. Inspire greatness in other Filipinos."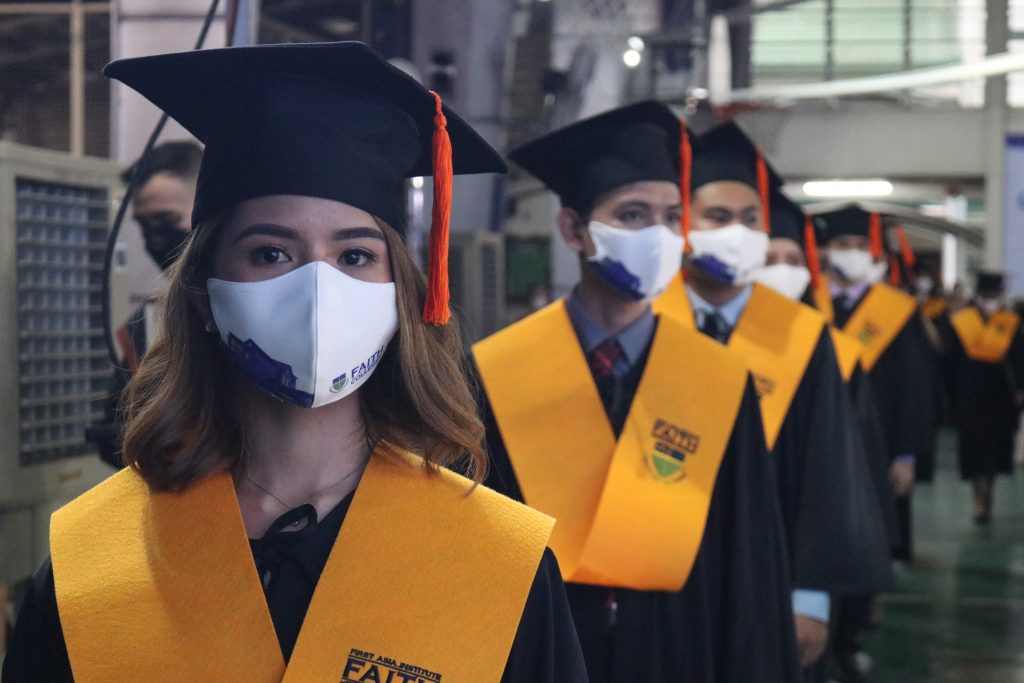 For his part, FAITH Colleges President Dr. Brian L. Belen said, "As you prepare to set forth on the next chapter of the rest of your lives, know that your character will indeed be tested—frequently and unexpectedly. Indeed, the world that awaits is so much more complicated than the one you are leaving behind, and it will become more complicated every day. You will inevitably face situations that will force you to make hard decisions, and you will not always get it right. But what matters is that you try, that you learn from your mistakes, and that in your own little way you make the world a better place."
Through the years, FAITH Colleges has graduated more than 26,000 students from K-to-12, college, and postgraduate studies. The Institution has produced close to 1,400 board passers for Accountancy, Electronics Engineering, Nursing, Criminology, Education, and Psychology.